Are you planning a kitchen remodel in the near future? 2023 with it brings some exciting new trends you may want to consider incorporating into your home improvement project. From bold colors and textures to innovative technology and sustainability features, there are plenty of options to choose from.
With the help of experts in kitchen remodeling in Cape Cod, we'll take a closer look at seven of the top kitchen remodeling trends for 2023, giving you some inspiration and ideas for your own renovation project. Read on!
What's new for kitchens 2023?
Whether you're looking to create a more functional and efficient space, add some personality and style, or simply keep up with the latest design trends, there's something on this list for everyone. Here are the top kitchen remodeling trends that are sure to be hot this year:
1. Two-tone cabinetry
This year you can expect to see more kitchens with two-tone cabinetry. This design trend involves using two different colors or finishes for the upper and lower cabinets, creating a bold and modern look. For example, you could pair white upper cabinets with a darker shade of blue or green for the lower cabinets. Two-tone cabinetry can add visual interest to your kitchen and allow you to incorporate multiple colors into your design.
2. Colorful appliances
Say goodbye to all-white kitchens. From vibrant red refrigerators to deep blue ranges, this year you'll see more homeowners incorporating bold and colorful appliances into their designs. These types of appliances can add personality and vibrancy to your cooking space, creating a unique focal point. Furthermore, they can be a great way to tie together different design elements in your space.
3. Darker color schemes
While all-white kitchens have been popular in recent years, 2023 will see a shift towards moodier color schemes. Think deep greens, blues, and even black for cabinets and countertops. These colors can add drama and depth to your kitchen, creating a cozy and inviting feel. When paired with the right lighting and accessories, a darker color scheme can be both elegant and modern.
4. Textured materials
Texture will be a big trend in kitchen design, from natural stone and wood to textured tiles and countertops. This trend adds depth and interest to kitchen designs, creating a warm and welcoming feel. For example, you could use a textured stone backsplash to contrast with smooth, glossy cabinets, or you could choose a wood-grain countertop to add warmth to your kitchen design.
5. Smart kitchens
Smart home technology will continue to be a major factor, with more homeowners incorporating features like voice-activated appliances, automated lighting, and smart home assistants into their remodels. For example, you could install a smart refrigerator that can keep track of your grocery list or a smart oven that can be controlled remotely via a smartphone app. These features can make your kitchen more efficient and convenient.
6. Minimalist designs
In 2023, you'll see more kitchens with a minimalist design aesthetic, featuring clean lines, simple shapes, and streamlined surfaces. This trend is all about creating a functional, clutter-free space that is both beautiful and easy to maintain. For example, you could choose sleek, handle-free cabinets that blend seamlessly into your walls or opt for a single, large kitchen island instead of multiple smaller surfaces.
7. Multifunctional islands
Finally, you can expect to see more multifunctional kitchen islands this year. These islands may feature built-in appliances like cooktops or wine coolers, or they may serve as a dining table, work surface, or storage area. Multifunctional islands can help to maximize the functionality of your kitchen, providing multiple surfaces for cooking, entertaining, and storage.
Which company should I hire to perform a comprehensive kitchen remodeling in my home on Cape Cod?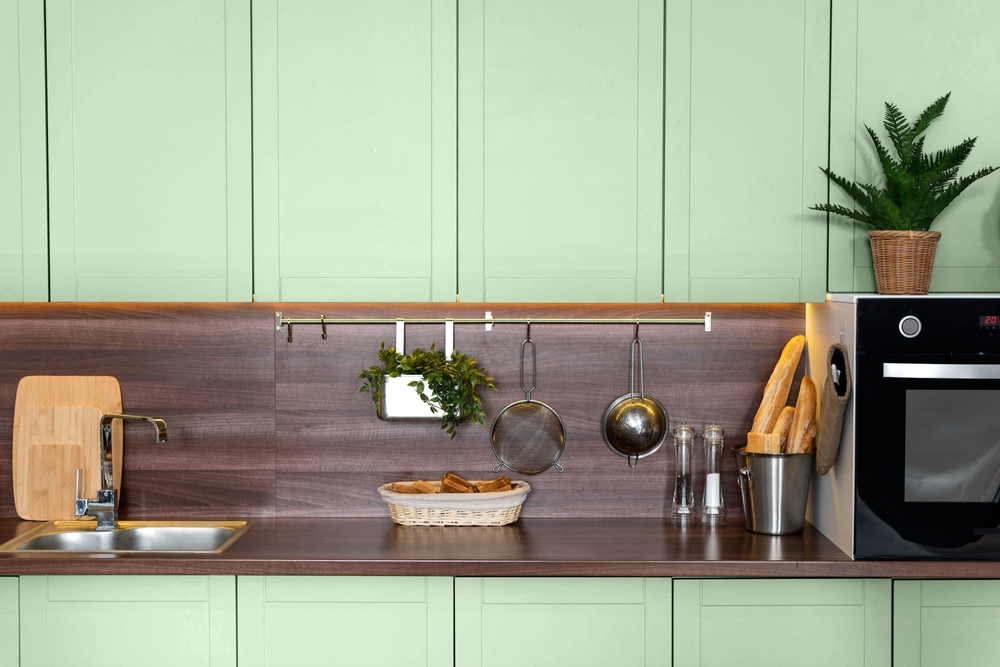 If you're planning a comprehensive renovation of your kitchen in 2023, it's essential to first seek out different ideas for a total kitchen remodel and explore the benefits of performing an open-space project as one of the timeless solutions. From there, it's important to take the time and explore all the aspects of an in-depth kitchen revamp to know what you should expect during every stage of your project. However, one of the most important decisions you'll make during your project is finding the right showroom where you can explore modern design trends, get inspired, and order all the elements you wish to include in your new kitchen. At CPP Kitchen & Bath Design of Cape Cod, you can explore a contemporary showroom filled to the brim with exciting ideas. Whether you live near the Pilgrim Monument or another nearby location, come to our showroom and start your renovation project on the right foot.